Over the past few years, my family has had to deal with a lot of death. December of 2008, Uncle Mike was diagnosed with a very aggressive form of cancer. In February of 2009, just a month and a half later, he died from it. Then, in December of 2009, my grandma died. And just last night, my grandpa died.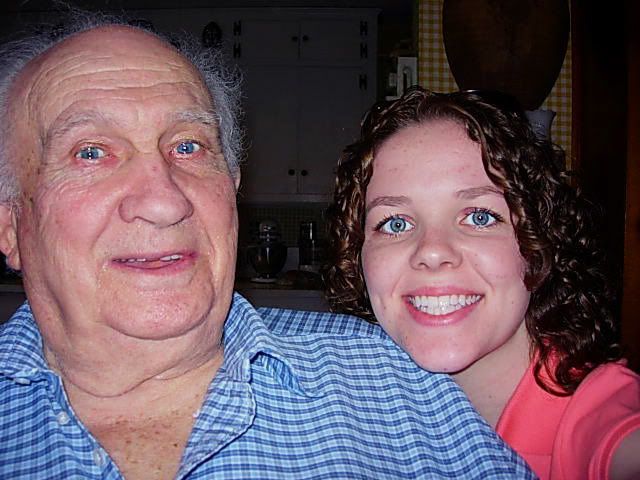 He was an amazing man. Full of love, a deep passion for flowers and gardening, and fun fun laughs. He was tall, strong, and strikingly handsome. He always reminded me of an older Andy Griffith, and everyone knows his good looks. :)
He told my parents this past fall that he had a talk with God. He said that God told him he would be going home in the springtime. And he did. The weather is changing, warmer days are coming, and we're soaking up the springtime weather.
We may have lost three very special and dear people in our lives, but they are now partying with Jesus in heaven. Selfishly, I want Grandpa to stay here with us. I want him back - the old grandpa that I knew and loved growing up. Selflessly and joyously, I celebrate in the fact that God chose to heal him completely and make him whole again.
In the midst of our pain, there
is
a bright hope for tomorrow.
518